What We Do
Imperium provides step by step guidance through the value-based health care process to improve savings, patient outcomes, MIPS performance, financial benchmarks, and engagement for hospitals and post-acute care facilities, primary and specialty care clinics, and health plans.
Value-Based Network Development
Develop value-based care network alignment strategy optimize the composition of your ACO
Design and manage the execution of an value-based healthcare network recruitment campaign
Perform beneficiary attribution analysis to forecast value-based healthcare patient attribution.
Develop a CMS-approved participation agreement and submit the Medicare Shared Savings Program (MSSP) application.
Function as your organization's CMS Liaison throughout the MSSP application process and agreement period.
Upon CMS approval, conduct educational sessions with each ACO participant and other key stakeholders to review program requirements, strategic considerations, and ACO best practices.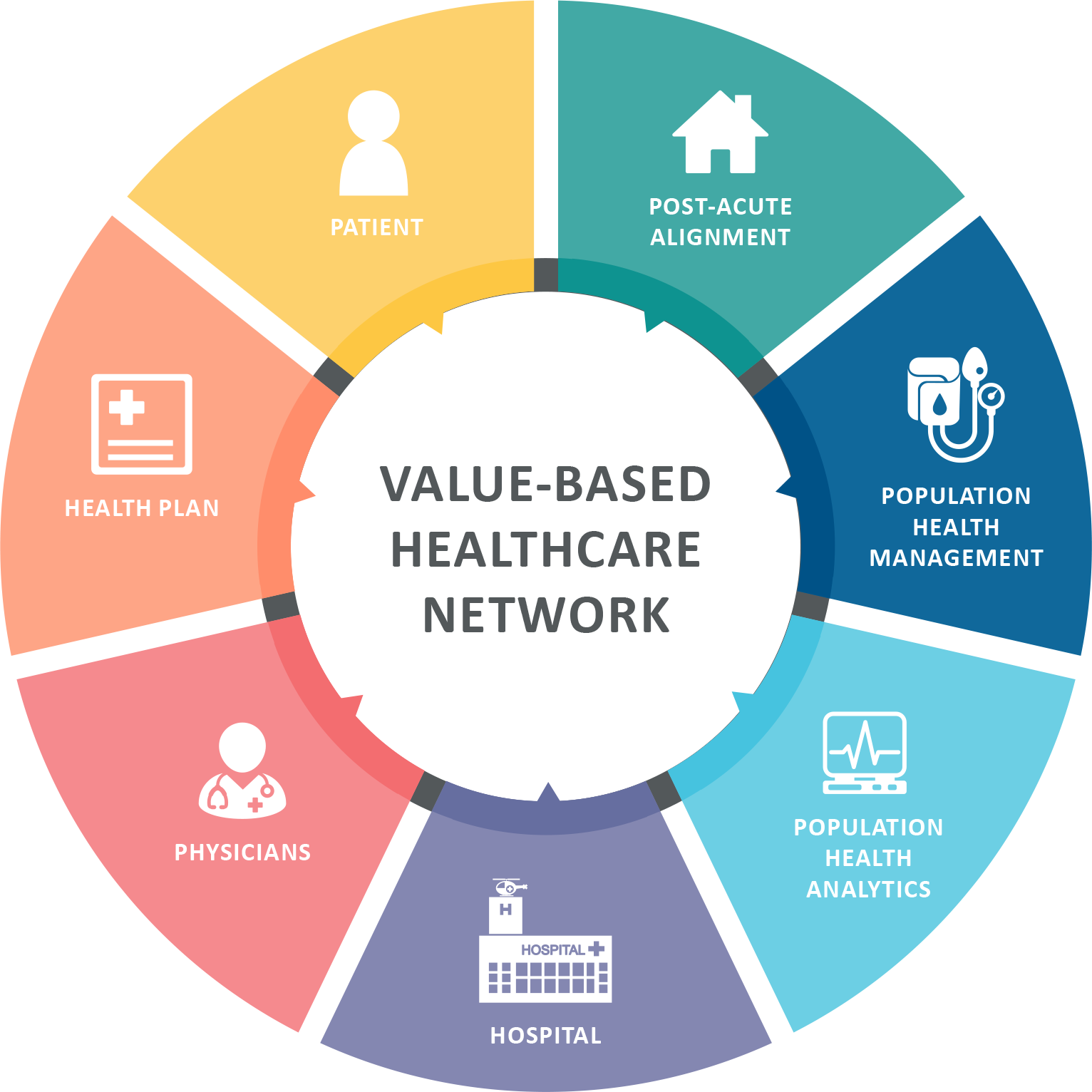 Value-based Network Management
Enhance primary and specialty care with local, interactive practice transformation experts who provide on-going training, support for ACO strategies, and workflow optimization
Identify opportunities for high-value and high-impact interventions and establish new revenue with preventive care and efficient wellness programs.
Monthly and quarterly reports at the ACO, practice, and physician level including:

Key performance indicator dashboards and scorecards
Target patient registries
Gaps in care reports
Cost and quality improvement recommendations

EHR data mapping and quality reporting templates to facilitate quality data extraction and annual reporting
Engage CMS-approved CAHPS survey vendor and ACO governance
Health Plans
Create a true payer agnostic program for participating practices
Initiate payer contracts, and provider incentives
Organize and manage financially-aligned partnerships with providers, health systems, and post-acute facilities to support cost and quality performance improvement.
Deploy locally based network management and practice support resources to:

identify, share, and implement value-based care best practices
optimize work flows and engage care teams
drive utilization and performance of preferred networks
HCC coding education and opportunities

Proprietary, EHR compatible, automated analytics platform to support:

identification and engagement of high utilization patients cohorts
closure of quality measures and coding gaps
measure and optimize network performance.
Discover trends leading to avoidable costs through care coordination